Estudio Manos is a music composition and production studio founded in 2017 by Alejandro Staro.
We create original soundtracks for film and other media arts.
Based in Buenos Aires, we collaborate with filmmakers worldwide.

We see our work as part of the effort towards the change the world so urgently needs. Our mission is to collaborate in creating artworks to ignite this change.

We are as passionate about film as we are about music. We get thoroughly involved in the process. We are drawn to experiment, to investigate, to ask difficult questions, to have long conversations with the directors, to grow together.
This artist-to-artists approach guides our work, which is tailored carefully for each project.

Through our experience, we've come to understand the commitment and risks involved in making films. We seek to support this challenging process with honest and open communication.

---
ALEJANDRO STARO
Founder + Composer + Producer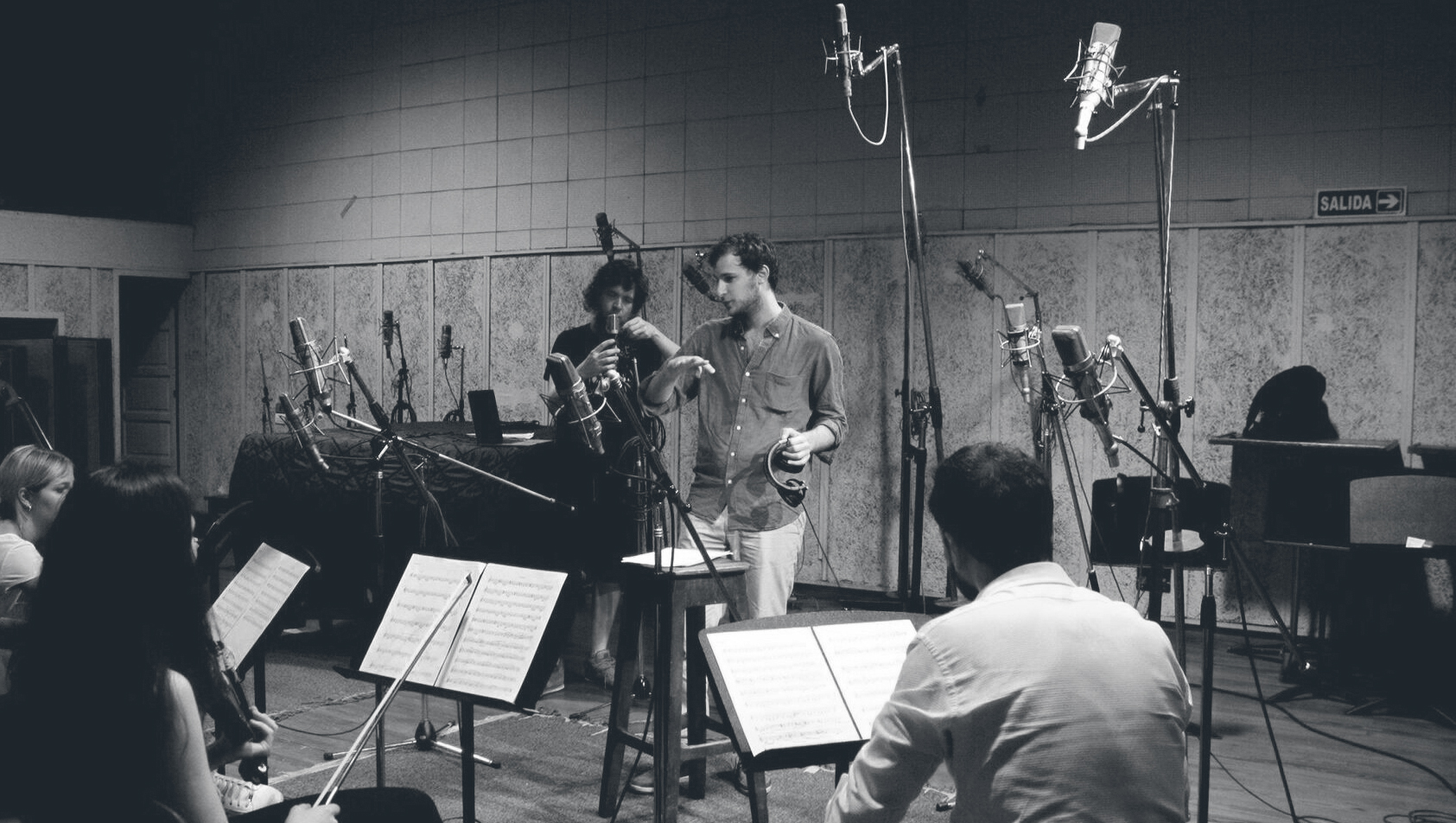 ︎
︎
︎

Alejandro is a composer, producer, arranger and guitar soloist.
After 10 years of playing and recording in several groups he presented Fuente, his first solo album, touring all over Europe.
As an artist he is involved in jazz, classical, experimental and Latin American folk music, and is currently producing a second album as composer and band leader.
Since 2007 he carries out a teaching practice, accompanying his student's creative processes. He is also a yoga enthusiast, and he is studying for a degree in Social Anthropology.

EZEQUIEL TARICA
Composer + Producer
︎
︎

Ezequiel is a composer, songwriter and multistrumentalist.
He has produced over 15 studio albums, collaborating with artists by recording, playing, arranging and mixing. Since 2015 he has released 3 albums featuring his own music.
The scope of his work includes pop, rock, electronica, modern contemporary and singer/songwriting.
He also has a wide experience in composing for advertising with his studio Espeis.
At the present time he is studying sound healing, meditation and Kabbalah.